Los impuestos en el mundo. Actualización al 01-Jun-2015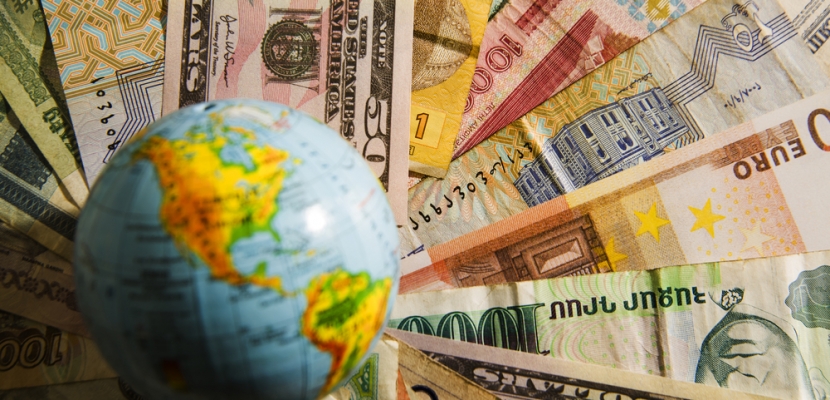 Compilación de noticias fiscales de otros países.
China China, Colombia Launch Free Trade Talks China and Colombia have expressed an interest in signing a bilateral free trade agreement. China To Cut Taxes On Imported Consumer Items The Chinese Government has confirmed that import taxes will be cut on a range of consumer items in a move intended to help support the economy. Chile, China To Upgrade FTA China and Chile have agreed to establish a working group by August that would consider how to upgrade the two nations' free trade agreement, China's Ministry of Commerce said. EU EU To Implement New 'Ultimate Owner' Rules The European Parliament has endorsed plans to list the "ultimate owners" of companies on central registers in European Union countries. EU Tax Committee Hears From Switzerland A delegation from the European Parliament's Special Tax Rulings Committee visited Switzerland on May 22. EU Rejects Italian Reverse Charge Plan Italian media has reported that the European Commission has rejected the nation's plans to introduce a value-added tax reverse charge on the supplies of large retailers. EU Commissioners Push For Corporate Tax Fairness The College of Commissioners has agreed that a new European Union approach to corporate tax is needed to address tax abuse, ensure sustainable revenues, and foster a better business environment. EU Approves Changes To Emissions Trading Scheme A reform of the EU Emissions Trading Scheme, informally agreed with the Latvian Presidency of the Council of Ministers, was backed by the Environment Committee on Tuesday. EU Study Released On Low Value Consignment Relief The European Commission has released a new study to support its ongoing review of VAT exemptions for the importation of consignments of low value. UK UK Tax Freedom Day To Fall Two Days Later UK taxpayers will work two days longer on average this year before they have finished paying their tax dues and start earning income for themselves, the Association of Chartered Certified Accountants has said. UK Responds To UK Investment Scheme Reforms The Chartered Institute of Taxation has warned that changes to business investment schemes could deter some investors from taking advantage of the reliefs available. UK Banking Sector's Tax Contribution Falls A new study by the University of Cambridge's Judge Business School has revealed a sharp fall in banking sector corporation tax receipts for the UK. New Study Calls For UK Unhealthy Food Tax There is mounting evidence in support of introducing taxes on unhealthy food and drinks, says a new paper published by the Food Research Collaboration in the UK. Queen's Speech Sets Out UK Tax Plans The first Conservative majority Queen's speech in 18 years outlined the UK Government's post-election tax plans. US US House Backs Permanent RandD Tax Credit The US House of Representatives has passed legislation that would simplify and strengthen the research and development tax credit and permanently enshrine it in the US tax code. US Model Tax Convention Changes To Tackle Inversions On May 20, 2015, the US Department of the Treasury released for public comment draft updates to the US Model Income Tax Convention, including provisions to deny treaty benefits to companies that change their tax residence via inversion transactions. IRS Reminds Firms Of Transaction Disclosure Rules The US Internal Revenue Service has reminded businesses in US territories, including individuals who are sole proprietors, that they must report cash transactions of more than USD10,000 received in a trade or business. US Bill To Cut Excise Tax On Distilled Spirits Legislation has been introduced into the US House of Representatives to cut the excise tax due on distilled spirits in a move intended to help distilleries grow. US Reaches Non-Prosecution Deals With Four Swiss Banks The US Department of Justice has announced that four Swiss banks have reached a resolution with the Government under the DoJ Tax Division's regularization program. Otros temas Switzerland, Oman Sign DTA Switzerland and Oman have signed a new double tax agreement that sets withholding tax rates for dividends, interest, and royalty payments. Otros temas Jamaica Confirms New Withholding Tax Jamaica's tax authority has announced that a withholding tax on specified services will be introduced from June 1, 2015.