Los impuestos en el mundo. Actualización al 04-May-2015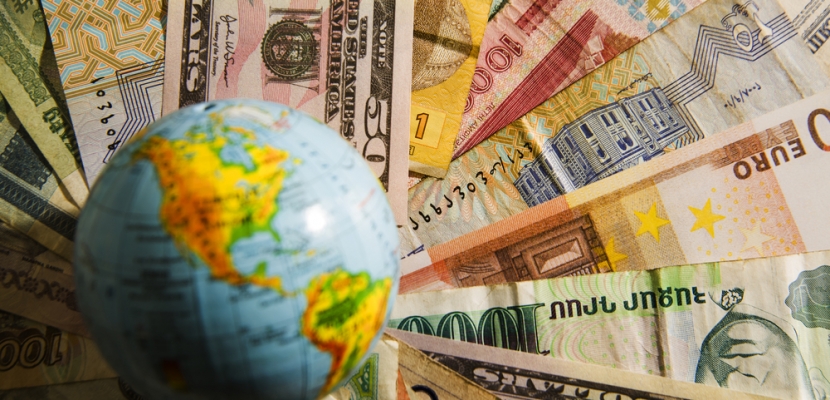 Compilación de noticias fiscales de otros países.
Canada Bermuda Promotes Captive Insurance To Canadian Industry Bermuda is to send a 15-strong delegation to Canada to host a roadshow touting the corporate benefits of setting up a captive insurance company in Bermuda. Canada Urged To Keep Better Track Of Tax Breaks Canada's Auditor General has concluded that the Finance Department falls short on managing tax-based expenditures because it fails to systematically evaluate these expenditures. China China Eliminates Rare Earth Export Duties The State Council has approved the elimination of China's export duties on rare earths, tungsten, and molybdenum with effect from May 1, 2015, in conformity with last year's World Trade Organization ruling. South Korea Looks To Sign FTA With China In May The South Korean Government is looking to sign its bilateral free trade agreement with China in May, only a relatively short time after its text was initialed in February this year. China To Cut Import Duties On Consumer Goods China's State Council executive meeting on April 28, presided over by Premier Li Keqiang, decided to improve policies regarding the import of consumer goods so as to offer domestic consumers more choice, including in the area of value-added tax policy. China Levies Resource Tax On Rare Earths China's Ministry of Finance has confirmed the rates of resource tax to be imposed on rare earths, tungsten, and molybdenum production with effect from May 1, 2015, replacing the export quotas and duties that had previously been eliminated in conformity with last year's World Trade Organization ruling. EU Moscovici Talks EU Tax Reform The European Union needs an "ambitious blueprint for taxation," Tax Commissioner Pierre Moscovici has said. Japan Fitch Downgrades Japan On Tax Hike Delay Fitch Ratings has downgraded Japan's long-term credit rating to 'A' from 'A+', largely in response to the fact that the country's second consumption tax rate increase from 8 percent to 10 percent has been postponed by 18 months until April 2017. UK Labour Pledges SDLT Break For UK's First-Time Buyers Labour leader Ed Miliband has announced that his party would provide a stamp duty holiday for nine out of ten first time buyers if it wins the May 7 UK general election. CPA Ireland Calls For Tax Help For Start-Ups The "unfair" tax treatment of Irish entrepreneurs means that they could be better off starting a business in the UK or the US, Brian Purcell, the new President of the Institute of Certified Public Accountants in Ireland, has said. Cameron Pledges Five-Year 'Tax Lock' The UK Conservative Party has pledged a "five year tax lock" and said that it will not hike income tax, National Insurance, or value-added tax (VAT), or broaden the VAT base if it wins the May 7 general election. US IRS Proposed Regulation Addresses Hedge Fund Reinsurance The US Treasury and the Internal Revenue Service have released proposed regulations that seek to tackle the use of reinsurance arrangements by hedge funds to defer and reduce tax on their investment income. Mauritius Sets FATCA Reporting Deadline The Mauritius Revenue Authority has informed Mauritius-based financial institutions that the filing deadline for submitting their US Foreign Account Tax Compliance Act data for the 2014 reporting year is July 31, 2015. Democrat Bill To Repeal Obamacare 'Cadillac' Tax Supported by many other Democratic lawmakers, Joe Courtney has introduced legislation into the US House of Representatives that would repeal the excise tax imposed by the Affordable Care Act on high-cost employer-sponsored health coverage from 2018. IRS To Issue Witholding Tax Refund Guidance The US Department of the Treasury and the Internal Revenue Service are to issue regulations to provide that claims for refunds or tax credits for a foreign withheld payment will only be available if the relevant withholding agent has actually deposited the amount withheld with the agency. Jamaica Hopes To Boost Tax Perks For US Investors Jamaica's Finance and Planning Minister, Peter Phillips, has announced that the Government is to engage in talks with the US, aimed at revising their bilateral investment and tax arrangements to encourage more US investment into Jamaica. US Senate Markup To Improve 529 Savings Account On April 29, the US Senate Finance Committee unanimously passed a markup of legislation to expand 529 college savings accounts, whose tax-free distributions President Barack Obama had previously tried to end. US Senate Receives 1,400 Tax Reform Submissions Senate Finance Committee Chairman Orrin Hatch and its Ranking Member Ron Wyden have released over 1,400 submissions that have been sent to the Committee's five bipartisan tax reform working groups. Otros temas Canadian Govt Gives More Details On TFSA Limit Canadians can immediately take advantage of the higher proposed Tax-Free Savings Account annual contribution limit, the Government has announced.