Los impuestos en el mundo. Actualización al 21-Ago-2017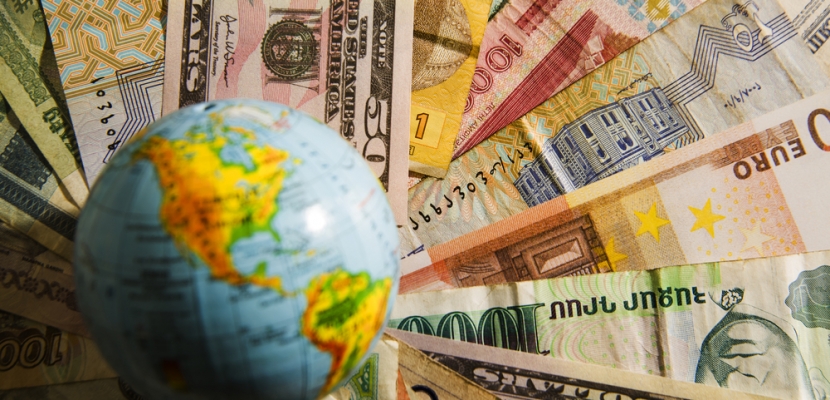 Compilación de noticias fiscales de otros países.
Canada Think Tank Warns Of Challenges For Canada In NAFTA Talks Canada will face political challenges if it accedes to US objectives in the renegotiation of NAFTA, according to a new report from think tank The Fraser Institute. As Talks Start, NAFTA Border States Urge Compromise Mayors from the border towns between the United States and Mexico, and the United States and Canada have called for a modernized North American Free Trade Agreement to remain in place. China China Rejects EU Tire 'Dumping' Accusations On August 11, the European Commission announced the launch of a new anti-dumping investigation into truck and bus tire imports from China. EU EU, Apple 'Nearing Deal' On Tax Dispute The Irish Government is said to be nearing a deal with Apple that would protect the state from any losses that could arise while it holds in escrow the "state aid" money the EU has ordered the tech giant to pay back. EU Considering New Sanctions For 'Tax Havens' The EU is considering four new kinds of sanctions for jurisdictions included on a forthcoming "blacklist" of so-called tax havens, according to reports. Irish FM Criticizes EU Demand For Apple Taxes Ireland's new Finance Minister, Paschal Donohoe, has described the EU's demand for the collection of up to EUR13bn (15.3bn) in "unpaid" taxes from Apple as unjustified, according to reports. UK UK Urged To Lower Taxes On Holidaymakers The UK should scrap Air Passenger Duty (APD) and consider tax relief for aviation industry operators, campaigners have said. UK Issues Guidance On Preparing CbC Reports The UK tax authority, HM Revenue and Customs, has issued guidance for businesses on the preparation of country-by-country reports in the required format. UK Trying To Avoid Customs Border With Ireland The UK Government has said that it wants to avoid a return to a hard border between Northern Ireland and the Republic of Ireland, and that trade and movement between the two must be protected in any post-Brexit deal. Action Urged From UK Gov't On Property Sector Taxation Significant tax evasion among UK landlords has been uncovered as a result of a council in London disclosing information about landlords' activities, prompting calls for a nation-wide review of enforcement efforts. Diageo Reveals Tax Disputes In France, UK Global beverages company Diageo has said that it is in discussions with the French and British tax authorities over the deductibility of interest costs and a Diverted Profits Tax liability. UK Firms Need Brexit Details ASAP: CIOT Those negotiating the UK's exit from the European Union should ensure that firms engaged in cross-border trading have enough time to come to terms with the changes, the Chartered Institute of Taxation has said. US US IRS Now Accepting CbC Reports The US Internal Revenue Service has begun accepting country-by-country reports from multinational corporations. US To Pursue Dumping Duties Against Korea, Taiwan The United States expects to announce anti-dumping duties on products from South Korea and Taiwan in December. Canadian Foreign Minister Explains NAFTA Priorities Canadian Foreign Affairs Minister Chrystia Freeland has said that the Government will push for NAFTA to be modernized and made more progressive when renegotiation talks with the US and Mexico get underway. Swiss Tax Planners Agree US Non-Prosecution Agreement Swiss asset management firm Prime Partners has entered into a non-prosecution agreement with the US Attorney's Office, under which it will pay a USD5bn settlement. IRS Penalties For Tax Mistakes Rise By 33pc The number of US taxpayers penalized by the Internal Revenue Service for making mistakes or underpayments at quarterly tax-filing intervals has increased by a third over the past decade. Otros temas OECD Publishes Feedback On Tax Convention Changes The OECD has published the feedback it has received on proposed changes to its Model Tax Convention.