Los impuestos en el mundo. Actualización al 07-Ago-2017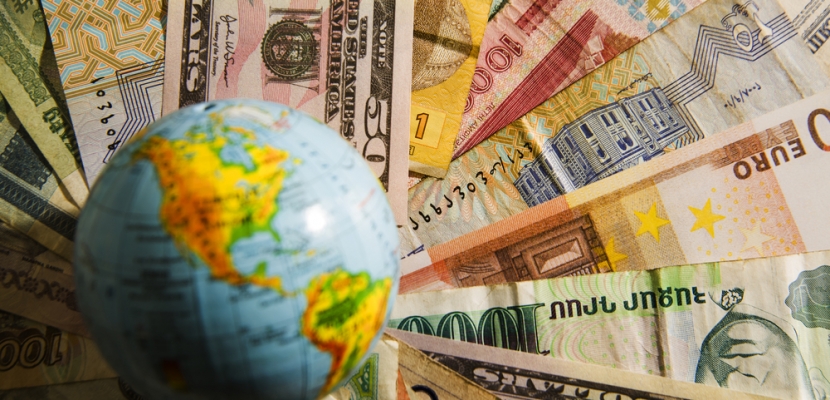 Compilación de noticias fiscales de otros países.
Canada Canada, Israel Sign Customs Deal Canada and Israel have reached a Mutual Recognition Arrangement regarding their respective Trusted Trader programs. Canada Preparing For NAFTA Talks The Canadian Government has announced the creation of a new NAFTA Council, which will support it in preparing for, and during, the renegotiation of the North America Free Trade Agreement. Canada Announces CETA Tariff Quotas For EU Cheese The Canadian Government has announced the allocation of the new tariff rate quotas for imports of cheese from the EU under the Comprehensive Economic and Trade Agreement. EU Austrian EU Presidency To Prioritize Anti-Tax Evasion Work Austrian Finance Minister Hans Joerg Schelling has said that Austria should prioritize measures to combat profit shifting and tax evasion, including "virtual permanent establishments," when the country assumes the presidency of the European Union in the second half of 2018. EU Car Makers Fear Tax Hike For New Cars European car manufacturers have called on governments to ensure that a new test for measuring vehicle emissions does not create tax distortions for new cars entering the market. Lithuania Looking to Preserve Lower VAT Threshold The European Commission has proposed that the EU Council should extend the current derogation for Lithuania that allows the country to set its value-added tax registration threshold at EUR45,000 (USD53,300). Japan Mexico Talks Trade Deals With Japan Officials from Mexico and Japan have met to discuss deepening trade ties between the two countries. IMF Warns Japan On Planned Sales Tax Hike Japan intends to proceed with a proposed increased by its sales tax in 2019, despite warnings from the International Monetary Fund that the economy could severely contract. UK UK Will Not Become A 'Tax Haven' After Brexit: Hammond The UK will not engage in aggressive tax competition to attract business post-Brexit, Chancellor Philip Hammond has said. UK Sees Corporate Tax Windfall After Brexit Decision The 15.5 percent year-on-year increase in UK corporate tax receipts, reported recently by HM Revenue and Customs, demonstrates that company profits have not yet been dented by the UK's decision to leave the European Union, says London tax advisory firm Blick Rothenberg. Tobacco Taxes Open To Industry Manipulation, UK Study Says Persistent UK hikes to tobacco duties are failing to discourage smoking, new research says, as industry pricing ensures cheap tobacco products remain available. UK Law, Accounting Firms Contribute 2.5pc Of UK Taxes: Report UK law and accountancy firms contributed 2.5 percent of all UK tax receipts in 2015/16, a report has found. US US Delays Anti-Inversion Regulations The United States Treasury Department and the Internal Revenue Service have decided to delay by one year the application of documentation requirements under new regulations intended to discourage corporate inversions. US Beef Industry Warns Against Korea FTA Changes The US beef industry has argued against changes to the Korea-US Free Trade Agreement, arguing that US beef exporters have thrived under the deal. US Democrats Offer Support On 'Fair Health Care Reform' Democrat lawmakers have said they will work with Republicans to improve the United States health care system if the plans do not include tax cuts for wealthy taxpayers. Democrats Lay Down Conditions For US Tax Reform Support Democrat senators have urged the Trump Administration and Senate leadership to adopt a transparent, bipartisan approach to tax reform. US Treasury Watchdog Criticizes IRS Hires A new report from the Treasury Inspector General for Tax Administration says that the Internal Revenue Service (IRS) has increased the risk of fraud and abuse within its own workforce by rehiring hundreds of employees with previous substantiated conduct and performance issues. Creating US Territorial Tax System Complex, Tax Foundation Says With a move to a territorial tax system a key Republican proposal for tax reform, the Tax Foundation has warned that lawmakers need to carefully consider how such a system would work for the United States. Jump In US Expats Renouncing Citizenship According to Treasury Department statistics, the number of taxpayers renouncing their US citizenship in the second quarter of 2017 hit 1,759 andndash; the second highest on record. Otros temas Canadian Tax Revenues Off To A Good Start In 2017-18 Canadian tax revenues for the first two months of the 2017-18 fiscal year were up 4.7 percent on the same period in 2016-17, according to the latest Fiscal Monitor.