Los impuestos en el mundo. Actualización al 24-Jul-2017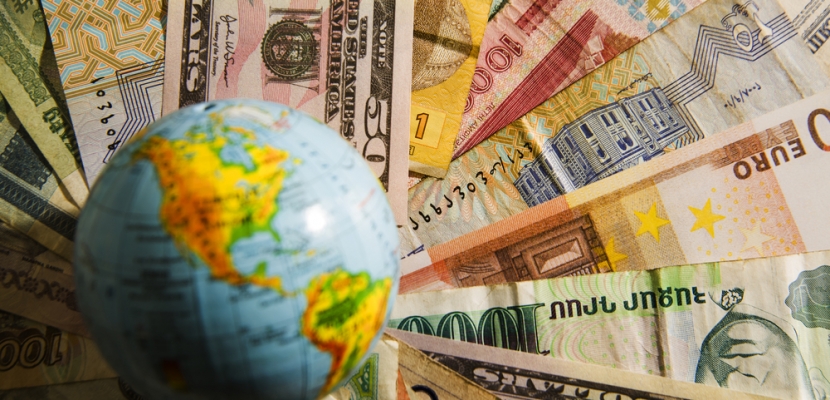 Compilación de noticias fiscales de otros países.
Canada IMF Urges Canada To Review Tax System The IMF has recommended that the Canadian Government undertake a "holistic" review of the tax system, to identify areas for improving efficiency while maintaining the country's competitiveness. Canada Ready To Work On NAFTA The Canadian Government has said it will be ready to work with the US and Mexico to modernize the North American Free Trade Agreement, in response to the publication of the US Government's objectives for renegotiation. Grenada, Canada Agree To Exchange Tax Information Grenada and Canada have signed a tax information exchange agreement. Canada To Close Tax Loopholes Canadian Finance Minister Bill Morneau has announced that he intends to crack down on tax planning strategies that involve private corporations. Think Tank Warns Canada Against Over-Taxing Cannabis The CD Howe Institute has warned the Canadian Government against imposing overly high taxes on the sale of recreational cannabis, which it said would only encourage consumers to switch to illegal supply. EU EU Approves Irish Air Tax Exemption The European Commission has concluded that an exemption for transfer and transit passengers from the Irish air travel tax was in line with EU state aid rules. Ireland, EU Still Working On Apple Settlement The arrangements for collecting the alleged state aid involved in the EU Apple tax investigation should be in place before the end of the year, according to a briefing by the Irish Finance Department. EU, Brazil Announce Proposals On Farm Subsidies The EU and Brazil have put a joint proposal to the WTO that would limit trade-distorting farm subsidies in proportion to the size of each WTO member's agricultural sector. UK Minister Downplays Impact Of Potential EU-UK FTA Void UK Trade Secretary Liam Fox has said that securing a post-Brexit free trade agreement with the EU should be a simple matter but added that the country could "survive" without one. EU Consults On Customs Cooperation With Third Countries The European Commission has launched a consultation on proposals for a tool that would allow the systematic exchange of customs-related information with third countries. UK UK Government Delays Making Tax Digital The UK Government has delayed the mandating of digital record-keeping and quarterly reporting by small businesses and landlords for income tax purposes until at least April 2020. UK Reintroduces 2017 Finance Bill The UK Government has published an updated version of the Finance Bill 2017. UK Tax Industry Lauds Making Tax Digital Decision The announcement from the UK Government that it will delay digital tax reporting reforms has been roundly welcomed by the tax industry. However, it could result in a double whammy for value-added tax registered firms also contending with Brexit. UK Welcomes Success Of Accelerated Payment Notices HM Revenue and Customs, the UK tax authority, has reported that it has collected more than GBP4bn (USD5.2bn) in advance tax payments from those taxpayers that have used a tax avoidance scheme. UK To Levy VAT On Telecoms Services For Overseas Brits HM Revenue and Customs has published details of new provisions for a value-added tax charge on UK consumers using B2C telecommunication services outside the EU. HMRC Releases Tax Administration 'Strategy' Document The UK tax authority, HM Revenue and Customs, has released a new strategy document, which sets out how it will transparently and consistently administer the tax regime. US US House Committee Discusses Small Business Tax Reform Small business owners have given evidence before the Ways and Means Tax Policy Subcommittee that lower tax rates, a simpler tax code, and certainty are critical elements of any tax reform package. US Investigates Dumping Of Spanish Olives The United States has begun an investigation into Spanish exports of ripe olives to consider whether to issue anti-dumping duty (AD) and countervailing duty (CVD) orders. US Publishes Objectives For NAFTA Update The United States has published its objectives for the renegotiation of the North American Free Trade Agreement. Small US Firms Seek End To BAT Proposal The National Retail Federation has urged the House tax-writing committee to consider small retailers and their employees when reforming the nation's tax code, saying they would suffer more than large companies under a proposal to create a border adjustment tax. Otros temas Canadian Mining Firm Challenging 'Retaliatory' Romanian VAT Claim Canadian resource company Gabriel Resources Ltd has said that it will "vigorously challenge" a value-added tax assessment issued by the Romanian tax authority, ANAF, which it says is linked to its decision to begin arbitration proceedings against the Romanian Government. Otros temas Irish Committee Calls For WHT For Overseas Artists The Irish Parliament's arts committee has recommended the introduction of a "foreign artists' withholding tax scheme."